Lymtal International:
Luna and Associates is proud to announce our newest line, Lymtal. Lymtal International is a comprehensive line of building
protection products including: joint sealants, membrane coating systems, expansion joint assemblies, concrete sealers, flexible
grout and headers, and other floor and wall coatings.
MASTER SPEC SECTIONS: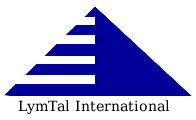 Section 071800 – Traffic Coatings
Section 071900 – Water Repellents
Section 079100 – Preformed Joint Seals
Section 079200 – Joint Sealants
Section 079513.13 – Interior Expansion Joint Cover Assemblies
Section 079513.16 – Exterior Expansion Joint Cover Assemblies
Section 079513.19 – Parking Deck Expansion Joint Cover Assemblies
Parking facilities, stadiums and other structures require ongoing protection against moisture, chloride intrusion, and other
deleterious environmental influences. Our years of proven research and field experience enable LymTal to offer its family of
proven Iso-Flex systems designed to protect concrete structures. These systems have been developed to meet the needs of
potential and existing challenges. Each system is based on a thorough analyses of a number of critical environmental factors, such as the method of construction, the type of structure, environmental exposure, grade and radius of ramps, volume and type of traffic, ultraviolet (UV) light exposure and movement demands.
Please visit www.lymtal.com or call your local Sales Representative for more information!