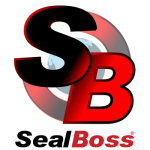 Infrastructure, Concrete Repair, Protection and Waterproofing Technologies
SealBoss ® Corp. International Specialty Construction Product Systems, Geo Technical Products, and Equipment for infrastructure and geotechnical applications. Concrete repair, crack injection, water stop technology, slab lifting, floor joint and spall repairs, surface sealing, bonding, soil stabilization and consolidation. Commercial, residential and natural structures, e.g. tunnels, bridges, dams, mining, high rises, parking structures, water treatment facilities, warehouses, basements, pools, etc. SealBoss – over 50 countries, international distribution networks including UK, Australia, NZ, Baltics, India, Korea, Singapore, Mexico.
SealBoss ® Corp. is ISO 9001:2015 Certified.
Check out their website.